We had a beautiful day today!!!! I actually feel like it might be spring! Today was so busy with outside stuff that I didn't do a single crafty project! Our day started at 7:00 breakfast, by 8 am we were all outside working in the garden. We tilled it, ferilized it and my hubby put in a new sprinkler system! YAY US! I won't have to water it. It will be on a timer and it will water its self! Can you say more time to craft!
We finished at about 11:00 showered, had lunch and then at about 12:30 my hubby and I went on a group date with a bunch of friends. We had an Easter egg hunt. Really it was more of a scavenger hunt, and hidden clues game. There were three teams and it was a race! One of our friends puts this together every year. They go all out. We were kayaking across a lake to a small island, playing skee ball at Chuck E Cheese, using binoculars to find scriptures, they even incorporated a service project where we had to cut and tie fleece blankets! I kept quoting this movie.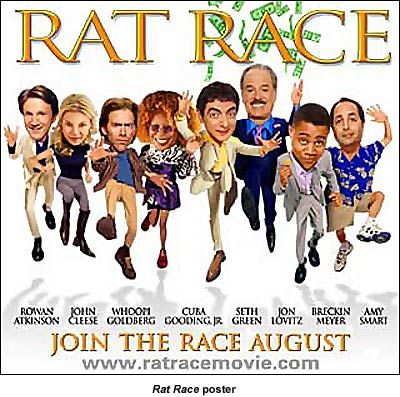 More specifically Rowan Atkinsons Character. "It's a rrace." That is one of the best movies ever.
I love it.
I'm not gonna tell you who won... ok fine it was my hubby's team. But hey, at least one of us isn't a loser! :)
Then we came home at about 5 and I fed the girls while my hubby built a fence to keep the chickens off the grass. (Long story short, we have 14 chickens. We have 6 and 1/3 acres. We have about 1/2 acre of lawn. The chickens ignore the other 5+ acres and poop all over our lawn. We don't like to step in it. That is our motivation.)
He finished that at about the same time the girls went to bed. I of course was getting them ready. Anyway as you can see I had NO time for crafting today... Yesterday I made a very nice project but it is for the fantabulous cricut challenge on May 2nd. So I can't post that one yet! Remember to enter my giveaway it ends on Monday! You can find that
here
OH and speaking of giveaways did you see the giveaway Robyn over at
mypinkstamper.com
is doing? She is giving away a new E2! Crazy fun! I want it. So don't enter even though I told you about it. mkay? lol That ends Monday as well. Thanks for reading my rambling! I will have more projects soon!